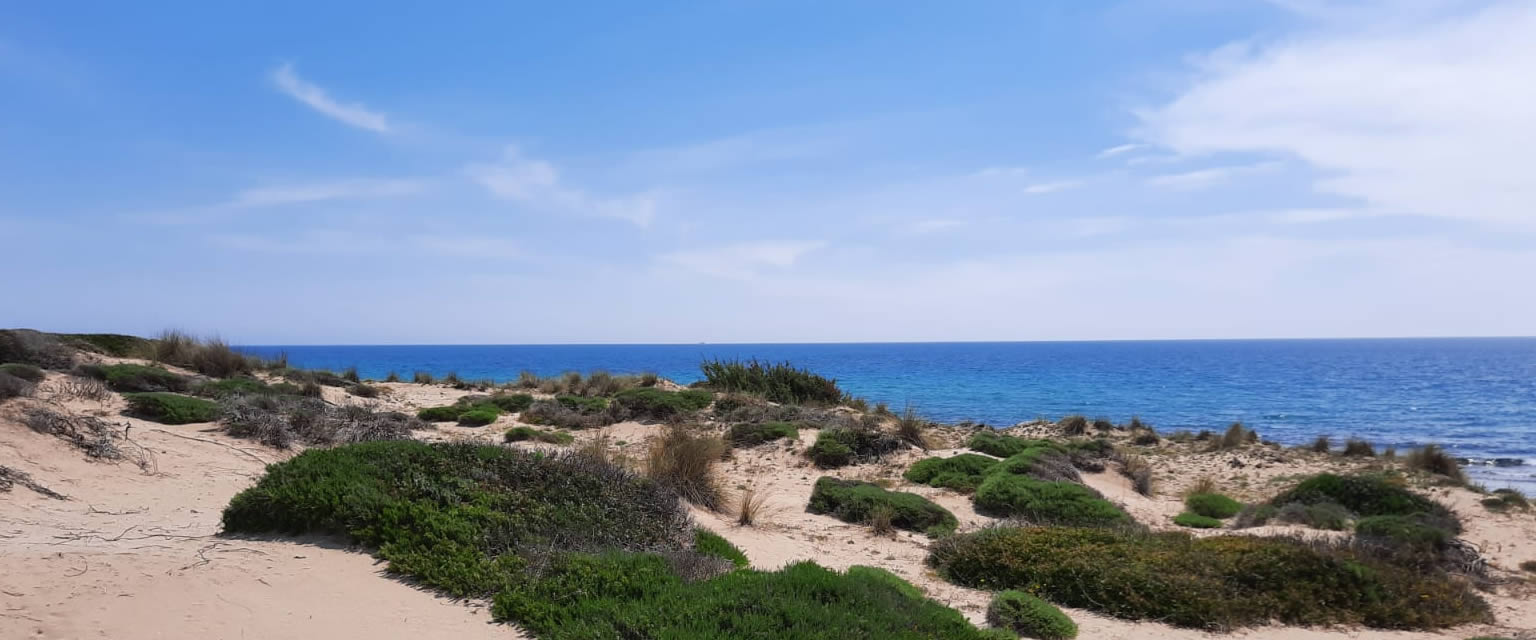 A stone's throw away from the touristic port of Campomarino, Tayga Beach integrates seamlessly into the Salento that magically captivates you with its natural beauty, artistic treasures and historical structures: Roman archealogical sites, Messapian necropolises and walls, Baroccan churches, Masserias and coastal towers, liberty style trullis and villas and art deco medieval villages. Situated on the spectacular Salentino coastline, Tayga Beach conveys the true essence of Mediterranean culture. Showcased not only in the cuisine, but also in the warmth of the service. The white sand dunes, crystal blue sea and the warmth of the sun, present almost all year round, makes our beach club the ideal location for an unforgettable holiday.
Protected and uncontaminated NATURE
Nature lovers have a vast choice in natural coastal areas of Campomarino: The D'Ayala pine forest is next door and the natural park of Campomarinos sand dunes is 2km away, Cuturi woods and Rosamarina are roughly 12km away, the Borraco river is 6km away and the Chidro river is 16km away, Salina Monaci with its pink flamingos is 20km away. Heading further south toward Gallipoli you will find the Palude del Conte, the coastal dunes of Porto Cesareo, the Palude del Capitano and Porto Selvaggio's coastal rock formations
Renowned as being one of Italy's most picturesque villages, Maruggio is home to some of the best beaches in the area for the crystal clear and clean sea, which in 2019 were awarded the 'Bandiera Blu'. The 'Bandiera Blu' is an eco-label awarded to coastal communities that pass certain criteria in regard to the eco sustainability of the surrounding area.
Campomarino is a seaside town that developed near a coastal tower and a small fishing port. It is known and appreciated for its clean sea and white sandy beaches, but it is definitely worth a trip to visit the surrounding areas and tourist attractions. Also holidaying in the low season is advisable, the busiest months are July and August, but the best months to truly enjoy the beach are June and September, another thing to note is that generally the sea is warm enough to swim during the months of May and October.